PARENTS...

     Welcome to our center which provides child care for children ages 0-12yrs, private pre-school for ages 0-5yrs, before and after school care for K and up. Along with our private pay program we are partnered with Centex Early Head Start which services children 0-2 years of age. We are looking  forward for the opportunity  to teach your child the skills that will promote success.   

Our  curriculum based program addresses each child individually.  Our main purpose is to meet the specific needs of children.  With the help of parents and other adults, our mission is to help nurture your child's physical, social, emotional and intellectual growth in a child development atmosphere. The importance that parents put in their children's foundation is what makes their  structure sturdy as they begin their life long journey in the world of education.

    Open since 1997, our longtime teachers and staff are dedicated to helping each child discover their unique potential.  We invite you to learn more about us.  Schedule a time for a visit and tour our 5,000 sq. ft. facility with a capacity of 132 children and our 1,600 sq. ft. covered patio, we look forward to meeting you.

New Beginnings Child Development Center

 Early Head Start 

All New Beginnings Child Development Center staff is required to maintain continuing education hours each year that exceed the requirements set by State Licensing. Our staff are either Child Development Associate or are working to attain it.  Staff attend workshops and online training's each year. Our teachers are fully trained in adult and children's first aid, CPR, infectious disease control, injury prevention, SIDS, severe weather training and child abuse and neglect guidance.

New Beginnings Child Development Center is  locally owned and operated. We are proud to provide effective educational pre-school program for children 0 weeks to 5 years of age and after positive and effective after school tutorial program. Our sincere love for children and strong belief that they should have a solid foundation is what keeps our dream alive!

Licensed by the State of Texas

Yearly Health & Fire Inspections

Early Head Start Partnership 

Serving children since 1997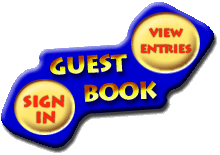 January 1st- New Years Day

April 18th  - Good Friday

May 26th  - Memorial Day

July 4th  - Independence Day

September 1st- Labor Day

November 27th - Thanksgiving

December 24th & 25th - Christmas Holiday

December 31st - New Years Holiday

Download: For your convenience you may fill out admission form and headstart application for New Beginnings and fax or email it back to us. 

New Beginnings 

Child Development Center

Would like to give a BIG thanks to all parents and our community for all your continuous support.

CLICK GUEST BOOK AND SIGN IN